Let Us Take Care of the House Cleaning
Best House Cleaning Services in Cincinnati & Northern Kentucky!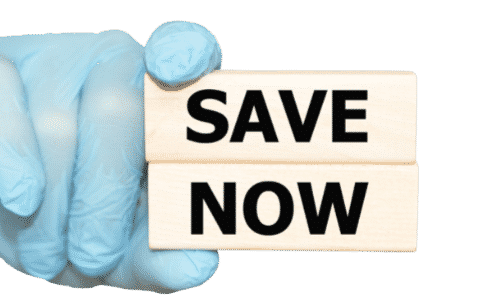 ASK ABOUT ALL OF OUR SPECIALS
Save Up To $150 When You Schedule Biweekly or Weekly Cleaning Service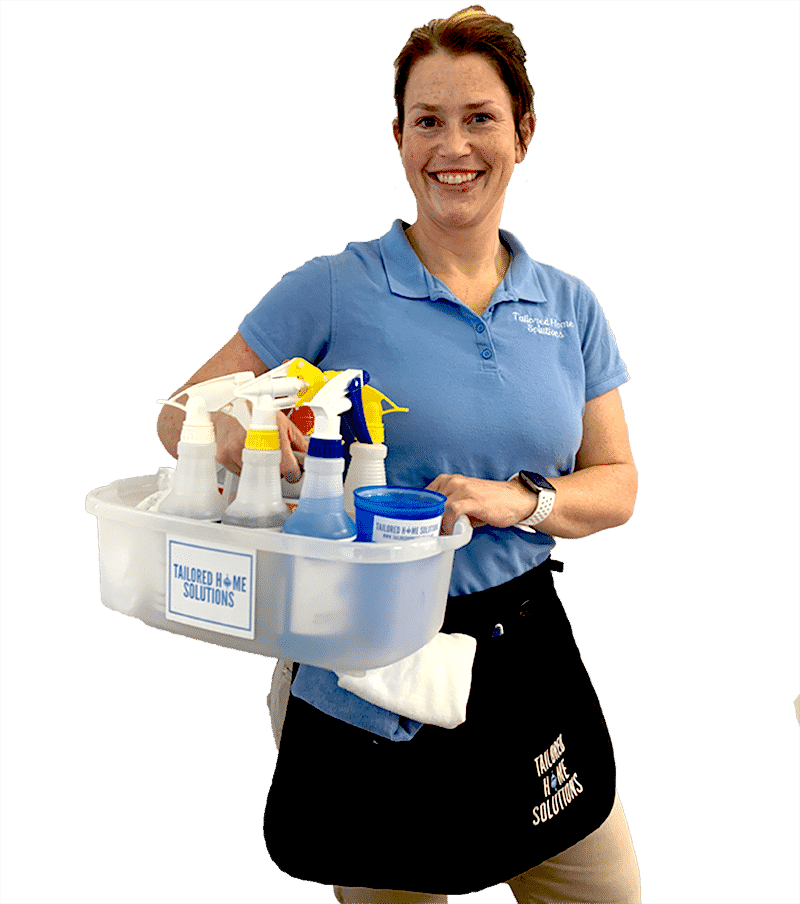 Find the Best House Cleaning Services Near Cincinnati, OH
Everyone deserves a clean home, but balancing a clean house with your already busy lifestyle can be challenging. At Tailored Home Solutions, we're available for the most effective house cleaning services close to Cincinnati, OH, to ensure your family can remain comfortable and healthy. Our experienced cleaners provide the personalized cleaning services you need to help you keep up with tedious cleaning tasks without sacrificing your precious time.
Get Out And Enjoy, We'll Clean The House!
Most trusted home cleaning services near Cincinnati OH
Tailored Home Solutions provides exceptional house and office cleaning services in Cincinnati and Northern Kentucky. We are a local, family-owned company.  As our name implies, we "tailor" all of our cleaning services to meet your unique needs and budget. Simply put, we CARE about the families we serve and their needs.
We love having the opportunity to make our clients' lives easier. Using our services, our clients free up precious time so they can do the things that are really important to them.
Let Tailored Home Solutions give you more time with your loved ones so you can focus on the important aspects of your life. We can take care of the dirty work! You can relax and enjoy! Read more about Tailored Home Solutions.
Hands Down The Best House Cleaning Services In Cincinnati, OH and Northern Kentucky
Tailored Home Solutions is 100% committed to providing Cincinnati residents with the best home cleaning solutions. But, don't take our word for it, see what our clients have to say about our quality and service! Check out all of our reviews here.
We used Tailored Home Solutions to clean our bathroom. We had to reschedule a couple of times due to Covid, but they were very responsive and commutative. We were very happy with the quality of cleaning as well.
We have been using Tailored Home Solutions for a few years now and absolutley love how detailed and wonderful the cleaners have been! Danielle is our current technician and I cannot say enough about her! She is so sweet with my boys, is detailed, and always answers my never ending cleaning questions! They are ALWAYS on time and so professional!
The cleaner Jeri has been coming to our place to clean for the last few months and I have nothing but praise for her service. She is prompt and sticks to the job on hand until completed adding a few little touches as she goes along.
Oldpcgamer "OldPCGamer"
17/12/2021
I can not say enough to praise the staff members sent to help us The two women that you sent to do the cleaning we scheduled could not have been more polite, friendly, and hard working. They took a job that I thought would be very difficult to do even a passing cleaning for and did so much more. My wife and I could not be more pleased. We want to thank you all for the excellent service your Company and Staff provided for us
All Types of Cleaning Services for Your Home
Our qualified professionals are standing by to help you keep up with challenges. We offer the best house cleaning services near Cincinnati, OH, with industrial-strength cleaning products to give you a clean, healthy home. Our home cleaning services are personalized to your unqiue needs. Our cleaners are available for:
•  Recurring Cleaning Services
•  Move-Out Cleaning Services
•  Deep House Cleaning Services
•  Maid Cleaning Services
•  Apartment Cleaning Services
Our qualified cleaners are ready to tackle the job. We understand how busy you are and don't want you to miss out on what you love. We work with you to determine the ideal frequency to complete tasks. We create a personalized cleaning plan to address your home's unique needs and give you confidence your home looks fantastic at all times. Let us help you keep your home clean. Contact our team today to schedule a consultation and learn more about what we can do for you and your home.
Our Professional House Cleaning Services
Request a House Cleaning Quote Now
Cincinnati OH and Northern Kentucky's Best House Cleaning and Maid Services!
Kentucky: Ft Thomas, Highland Heights, Cold Spring, Taylor Mill, Crestview Hills, Edgewood, South Ft Mitchell, Lakeside Park, Southgate, Newport
Ohio: Cincinnati, Mt Adams, East Walnut Hills, O'Bryonville, Hyde Park, Mt Lookout, Columbia Tusculum, Oakley, and Downtown
Not sure if we service your area, simply give us a quick call!
Tailored Home Solutions donates free house cleaning services to women undergoing cancer treatment every month.  It is a privilege to be able to help these women in their time of need.
Cleaning for a Reason and its partners have provided free home cleaning for more than 43,000 cancer patients and their families across all 50 states and Canada. These services are valued at more than $14.1 million.
Three More Great Reasons To Call Tailored Home Solutions
You can always count on us to deliver a great house or apartment cleaning - and, that's guaranteed!
At Tailored Home Solutions, we have always taken the path of "doing things right." We don't skimp on our products, equipment, or our people. In fact, our hiring is very stringent and we only hire the cream of the crop. We're looking for people that have what it takes to become a real professional house cleaning technician. They are thoroughly vetted and have to pass a national background check. They then must graduate from our extensive training program. Once out of training they must pass our quality inspections and keep our clients happy with their work
Why we're your best choice for home cleaning services in Cincinnati, OH!
When you hire a cleaning service you rightfully expect your home to be clean. What our customers often tell us is that we exceed that standard every time we come to clean. That's because we truly care to do the absolute best job possible. All of our house cleaning technicians are taught to go above and beyond for our clients and to always "do something extra." Give us a call and see why our clients rave about our service!
The one thing we hear most often from our customers is ...
The thing we hear often from our Cincinnati clients is, "Why did I wait so long to hire a house cleaning service?" Having a cleaning service often seems like a luxury that is out of reach of the average family. But, once they take the plunge, our clients tell us they literally can't live without us! When we clean the house, clients are freed up to do all the things they need to get done, but also some of the things they never had the time to do. They're more active, better parents, and happier. It surprises many just how much time, effort and stress keeping house really is.