Best Deep House Cleaning in Cincinnati & N. Kentucky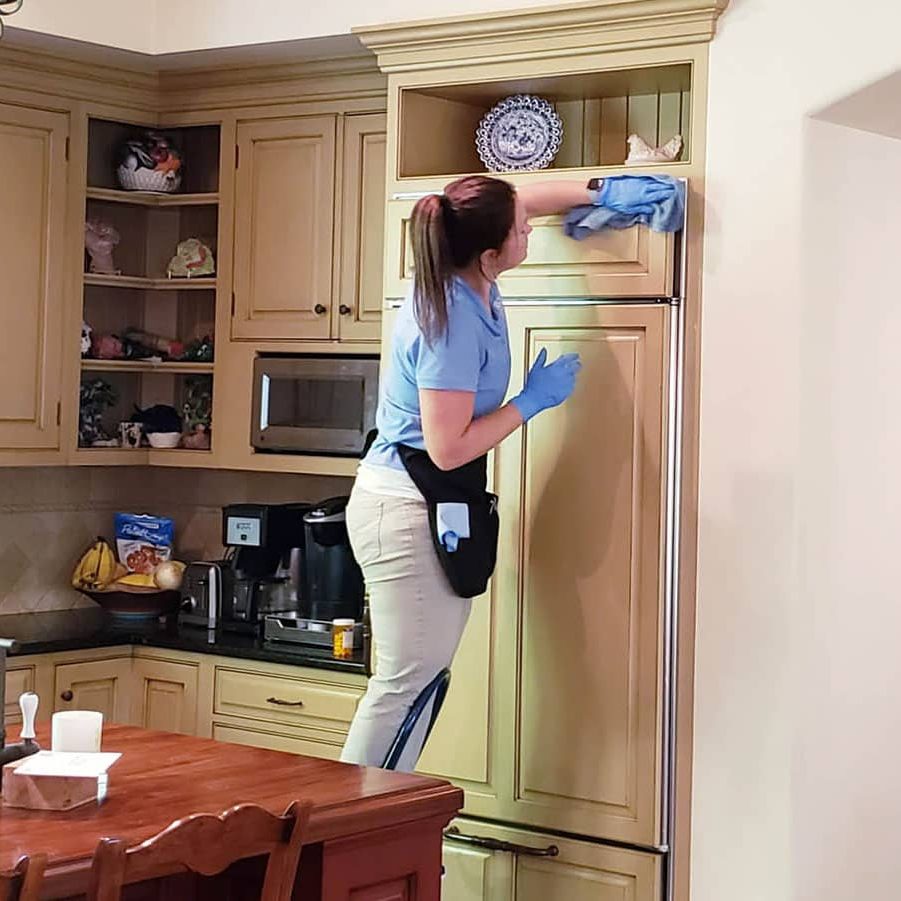 We'll Get Your Home Sparkling Clean With Our Deep Cleaning Service!
Our in-depth house cleaning services near Cincinnati, OH and Northern Kentucky are our most thorough and detailed cleaning service. Our deep cleaning technicians are specially trained to get your home meticulously clean. Most of the surfaces in your home with the exception of walls and ceilings will be dusted or wiped and sanitized. We are here to help, inquire about our deluxe or general deep cleanings.
If your house is in need of a good, old-fashioned scrubbing, schedule a Tailored Home Solutions Deep Cleaning. When we're done, your home will sparkle and shine - Guaranteed!
Treat Yourself to a One-time Or Occasional Deep Cleaning
There are many special occasions that warrant a deep cleaning, including:
A new baby in the house
A loved one coming home from the hospital
Company is coming
You're hosting a special occasion
The holidays are coming
Start Your Recurring Service Off Right With a Deep Cleaning
All of our recurring clients start their service with a deep cleaning. This enables us to get your home detailed and cleaned so we can come back on a recurring basis to maintain that level of cleanliness.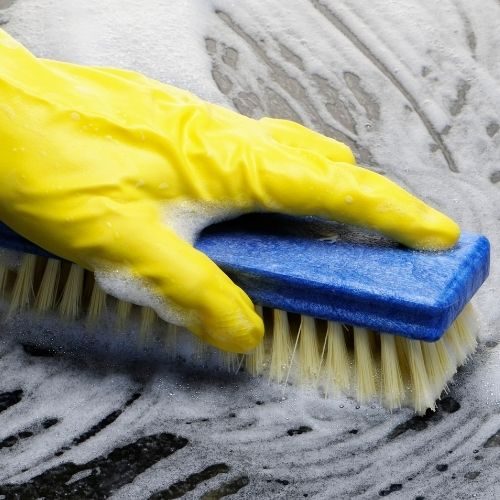 Deep Cleaning Services - See What's Included
Clean/sanitize countertops
Clean/sanitize backsplash
Clean appliance exteriors
Clean microwave inside and outside
Wipe down cabinet fronts
Clean/sanitize faucets and sink area
Everything included in All Rooms
Vacuum and mop floors
Clean mirrors
Clean/sanitize sink, faucets, and vanities
Clean/sanitize shower, tubs, and jets
Clean/sanitize toilet and toilet area
Wipe cabinet fronts
Everything included in All Rooms
Vacuum and mop floors
Remove cobwebs
Dust or wipe down furniture
Dust blinds
Dust window sills and lock ledges
Dust light fixtured and ceiling fans
Dust wall art, picture frames, and knick-knacks
Clean front and rear entry door glass
Empty trash
Vacuum fabric furniture
Vacuum edges of carpets and wood floors
Mop hard surface floors
Upgrade to a Deluxe Deep Cleaning and we'll spend additional time:
Hand wiping baseboards
Hand wipe all reachable light fixtures and fans
Hand wipe bookshelves
Clean inside kitchen appliances (oven, refrigerator, dishwasher)
Wipe down doors and door frames
Wipe baseboards
Wipe down trim and molding around doors and windows
Wipe down banister and railing
Request a House Cleaning Quote Now
More About Our Deep House Cleaning Services
Guaranteed to be the best deep house cleaning in Cincinnati, OH & Northern Kentucky!
Our in-depth house cleaning services are guaranteed to get your home or apartment meticulously clean. And, we stand behind that statement with a 24-hour cleaning guarantee. If we miss anything we will make arrangements to return to your home and re-clean any missed area. We truly are not happy unless you're happy.
How does a deep cleaning differ from regular recurring cleaning?
Our deep cleaning is a much more thorough cleaning. When we deep clean your home, we get into all those nooks and crannies that are often overlooked during a maintenance cleaning. We can wash down doors & door frames, hand wash the baseboards, and wipe down reachable light fixtures and ceiling fans. We'll even clean the top of the refrigerator!
Why do I need to do a deep cleaning before starting my recurring service?
As mentioned above, a deep cleaning is a more thorough and detailed cleaning. We recommend that all of our clients start with a deep cleaning. This way we get your home in tip-top shape and ready for a cleaning schedule to maintain the cleanliness of your home. And, even though we clean on a regular basis, we still recommend another deep cleaning at least once a year.
Are You Ready For a Spotless House?
Request your free quote now and come home to "spotless" tomorrow!