Professional House Cleaning Services in Cincinnati OH
-- Also serving Northern Kentucky --
Professional House Cleaning Services in Cincinnati, OH
Also serving the Northern Kentucky area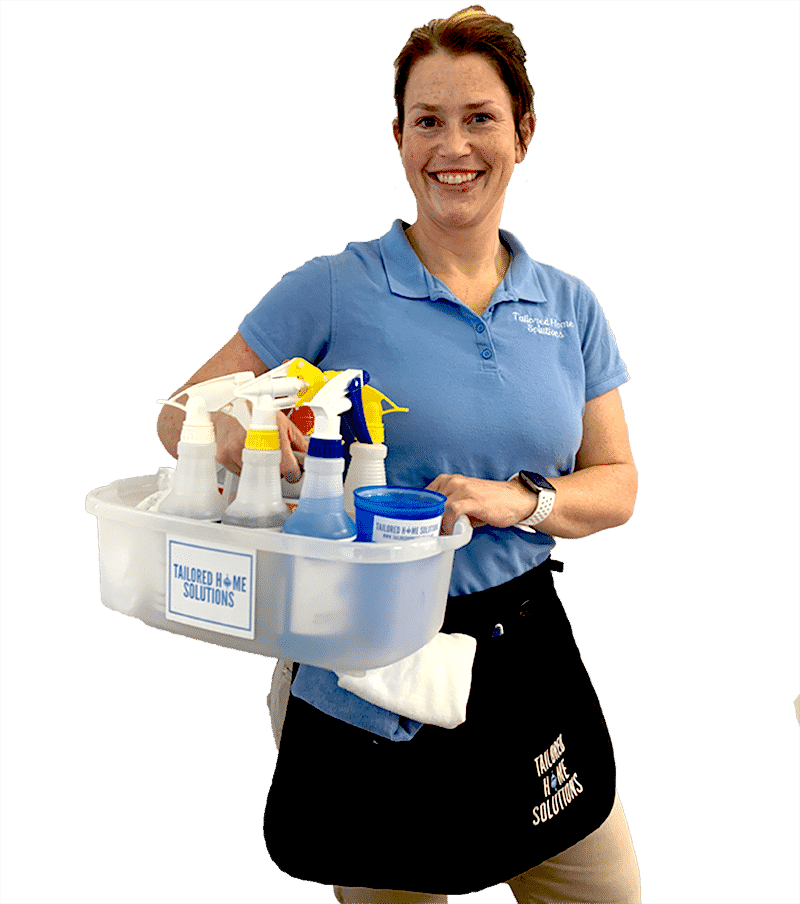 Get Out And Have Some Fun, We'll Clean The House!
Exceptional home cleaning services in Cincinnati, OH, and surrounding areas!
Tailored Home Solutions is proud to deliver high-quality office and house cleaning services throughout the Cincinnati, OH area.
We love having the opportunity to improve the quality of your life by taking the never-ending chore of housekeeping off your hands. When we clean your home, we honestly feel like we are going you and your family a gift. The gift of time!
When you're ready to give yourself a much-needed break from house cleaning, we hope that you will give Tailored Home Solutions a call. Read more about Tailored Home Solutions.

Exceptional House, Apartment & Office Cleaning Services Near Cincinnati, OH
Everyone loves having a clean space to live or work in. And, it makes sense. A clean home or office is a stress reliever because everything is in its place and fresh and clean. And, the help with the house means you have one less item on your already long to-do list!
Our professional cleaning technicians are highly skilled and know how to properly clean every surface in your home. When they're done, we guarantee your home will sparkle! Give us a call today for your free quote. We provide services throughout the Cincinnati and Northern Kentucky area.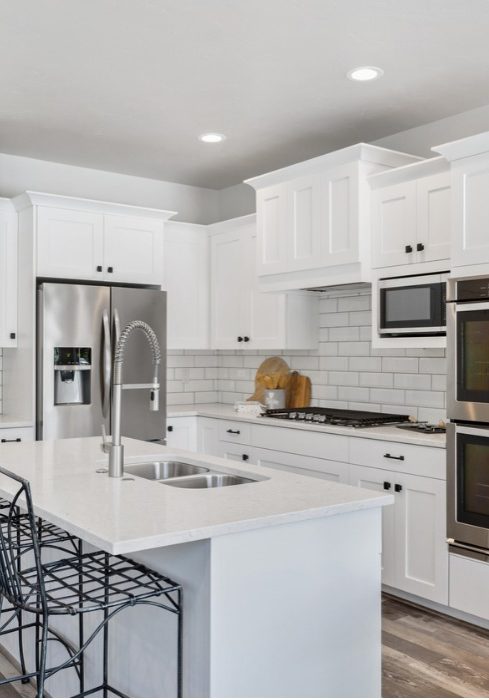 Our Professional Home Cleaning Services Will Knock Your Socks Off!
The Tailored Home Solutions Cincinnati Cleaning Team is the best in the industry. They are professionally trained, background checked, insured, and bonded. We hire for integrity and train for skill. You can thoroughly trust our cleaning staff in your home and know that they will do a professional job cleaning it.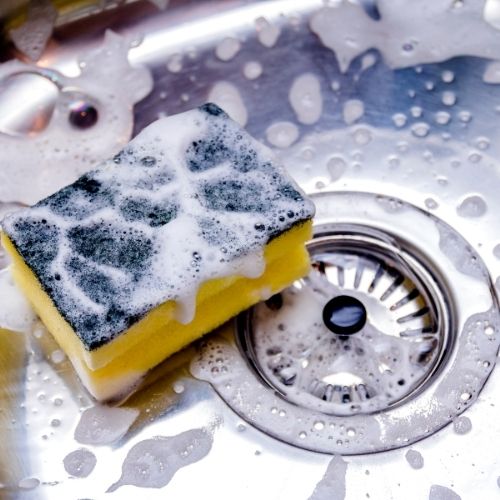 Deep House Cleaning
If you're ready for your house to shine, our deep house cleaning will certainly do the trick!
Learn More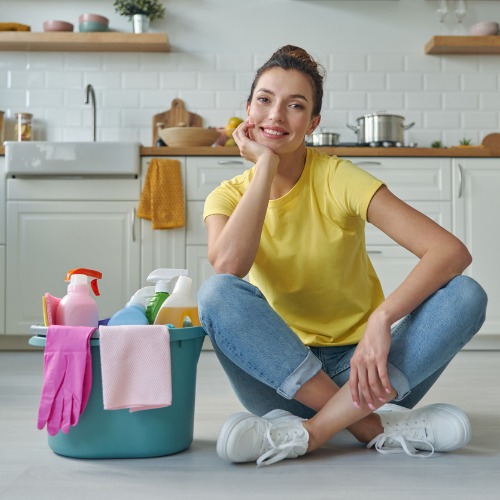 Recurring Maid Service
We offer recurring maid services in Cincinnati on a weekly, biweekly, or monthly basis.
Learn More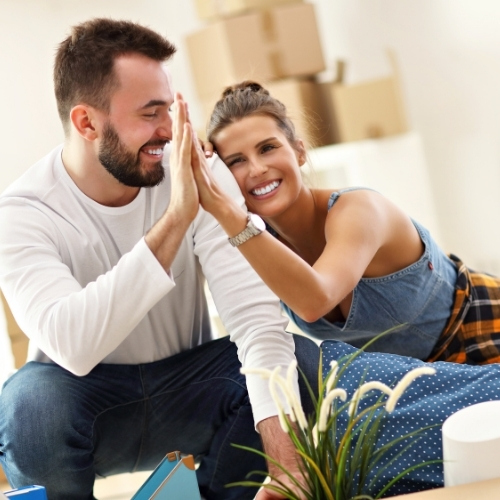 Move In/Out Cleaning
Moving? Let us take a huge weight off your shoulders with our move-in or move-out cleaning.
Learn More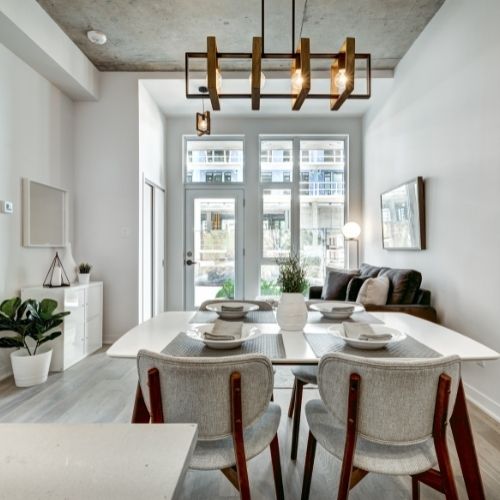 Apartment Turnovers
We offer professional apartment turnover cleaning services in Cincinnati.
Learn More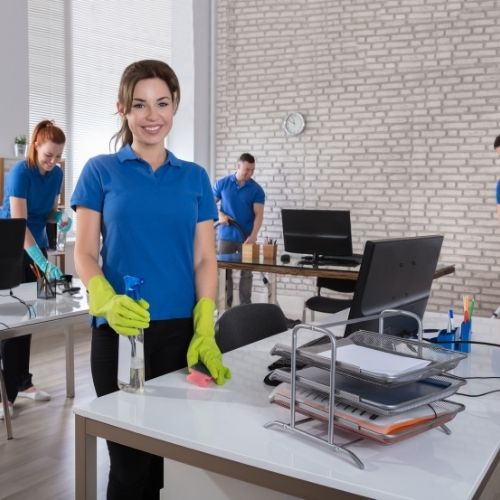 Small Commercial Cleaning
If you need dependable commercial or office cleaning, call us. Our commercial cleaners are the best in town!
Learn More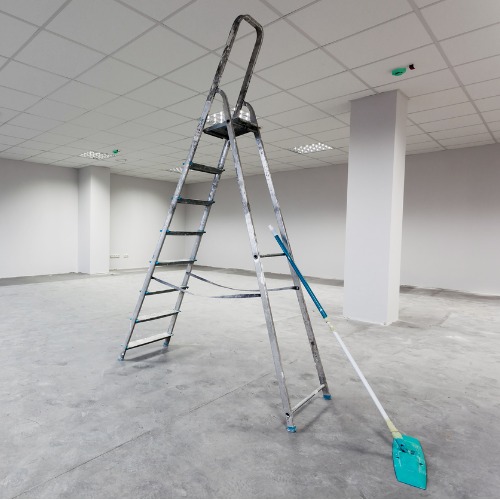 Post-Construction Cleaning
Renovating your home? Let us rid your home of post-construction dust and debris. 
Learn More
Ready to Take Back Your Weekends?
Request your free, no-obligation quote right now!
See Why Our Cincinnati Customers Love Tailored Home Solutions!
We used Tailored Home Solutions to clean our bathroom. We had to reschedule a couple of times due to Covid, but they were very responsive and commutative. We were very happy with the quality of cleaning as well.
We have been using Tailored Home Solutions for a few years now and absolutley love how detailed and wonderful the cleaners have been! Danielle is our current technician and I cannot say enough about her! She is so sweet with my boys, is detailed, and always answers my never ending cleaning questions! They are ALWAYS on time and so professional!
The cleaner Jeri has been coming to our place to clean for the last few months and I have nothing but praise for her service. She is prompt and sticks to the job on hand until completed adding a few little touches as she goes along.
Oldpcgamer "OldPCGamer"
17/12/2021
I can not say enough to praise the staff members sent to help us The two women that you sent to do the cleaning we scheduled could not have been more polite, friendly, and hard working. They took a job that I thought would be very difficult to do even a passing cleaning for and did so much more. My wife and I could not be more pleased. We want to thank you all for the excellent service your Company and Staff provided for us
Request a House Cleaning Quote Now
View us on Google Maps
Zip codes served in Cincinnati, OH - 45226, 45208, 45206, 45219, 45202, 45203, and southern sections of parts of 45220, 45229, and 45207
Best House Cleaning and Maid Services in Cincinnati and Surrounding Communities!
Service Area: Mt Adams, East Walnut Hills, O'Bryonville, Hyde Park, Mt Lookout, Columbia Tusculum, Clifton Heights, Mount Auburn, Over-the-Rhine, Downtown, and surrounding areas.
At Tailored Home Solutions, we are proud to donate free cleaning services to families in the Cincinnati area undergoing cancer treatment. We are a local business and truly believe in giving back to the community that gives so much to us.
When We Keep Your House Clean, You'll Have More Time To Explore Cincinnati!
Cincinnati is a great community!  And, when Tailored Home Solutions keeps your house clean, you have a lot of weekend time to get out and explore your beautiful city. 
Check out the 19th-century architecture and the Findlay Market in the Over-the-Rhine district. There's also a lot of fun to be had by visiting the Cincinnati Zoo and Botanical Garden.  Enjoy the peacefulness of the gardens and the wildlife at the zoo. This is a full-day activity that kids and adults will both enjoy.  If you didn't get your fill of greenery at the botanical gardens, visit the Krohn Conservatory to see plants of all kinds.
In case you didn't know, Cincinnati hosts the largest Octoberfest celebration in the United States. This celebration, better known locally as Octoberfest Zinzinnati, is held in late September.  Get ready to show off your polka skills, drink some German beers and eat some great food.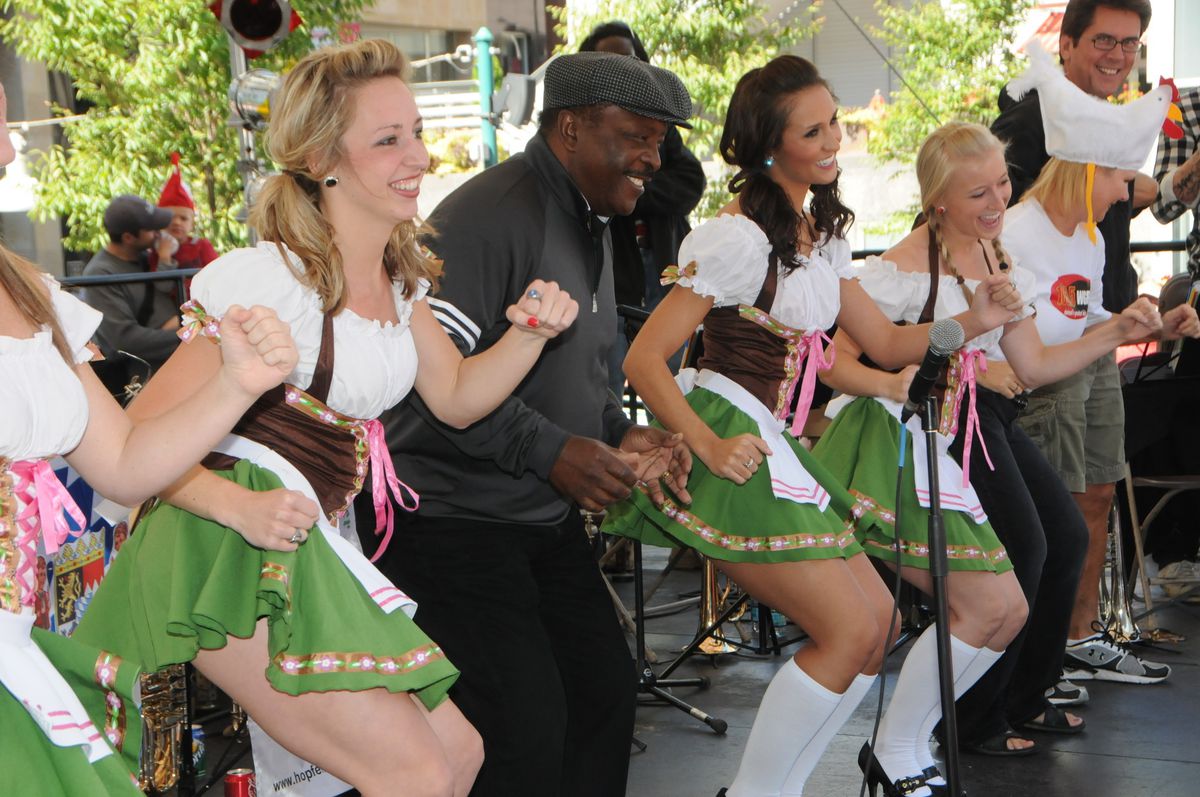 Three More Great Reasons To Call Tailored Home Solutions Today

You can always count on us to deliver a great house or apartment cleaning near Cincinnati, OH - and, that's guaranteed!
At Tailored Home Solutions, we have always taken the path of "doing things right." We don't skimp on our products, equipment, or our people. In fact, our hiring is very stringent and we only hire the cream of the crop. We're looking for people that have what it takes to become a real professional house cleaning technician. They are thoroughly vetted and have to pass a national background check. They then must graduate from our extensive training program. Once out of training they must pass our quality inspections and keep our clients happy with their work
Awesome home cleaning services and great customer service
When you hire a cleaning service you rightfully expect your home to be clean. What our customers often tell us is that we exceed that standard every time we come to clean. That's because we truly care to do the absolute best job possible. All of our Cincinnati house cleaning technicians are taught to go above and beyond for our clients and to always "do something extra." Give us a call and see why our clients rave about our service!
The one thing we hear most often from our customers is ...
The thing we hear often from our Cincinnati clients is, "Why did I wait so long to hire a house cleaning service?" Having a cleaning service often seems like a luxury that is out of reach of the average family. But, once they take the plunge, our clients tell us they literally can't live without us! When we clean the house, clients are freed up to do all the things they need to get done, but also some of the things they never had the time to do. They're more active, better parents, and happier. It surprises many just how much time, effort and stress keeping house really is.
Are You Ready For a Spotless House?
Request your free quote now and come home to "spotless" tomorrow!