Best Apartment Cleaning Services in Cincinnati, OH & N. Kentucky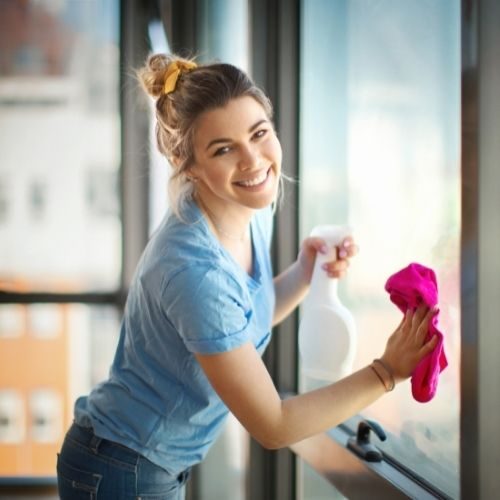 Apartment Cleaning Services In Cincinnati OH
Apartment and Condo Turnover Cleaning
Our apartment/ condo turnover cleaning system sets us apart from the competition. Our Cincinnati, OH customers, and property managers keep coming back to us because we provide services that efficiently get their apartments/ condos ready to rent.
We have an extensive cleaning system that will get each rental unit clean and sanitized and ready for move-in. Every surface in the unit will be cleaned and sanitized. When potential new residents come to see the space, they'll be pleasantly surprised at how clean and fresh-smelling the place is.
Call our office for further details.
Cincinnati Apartment Turnover Cleaning - See What's Included:
Clean/sanitize countertops
Clean/sanitize backsplash
Clean inside kitchen appliances (oven, refrigerator, dishwasher)
Clean inside and outside of cabinets and drawers
Clean/sanitize faucets and sink area
Everything included in All Rooms
Vacuum and mop floors
Clean mirrors
Clean/sanitize sink, faucets, and vanities
Clean/sanitize shower, tubs, and jets
Clean/sanitize toilet and toilet area
Clean inside and outside of medicine cabinet
Clean inside and outside of cabinets and drawers
Everything included in All Rooms
Vacuum and mop floors
Remove cobwebs
Dust/vacuum and wipe down baseboards
Clean closet shelves
Clean vents and registers
Dust blinds
Wipe window sills and lock ledges
Wipe down light fixtures and ceiling fans
Clean front and rear entry door glass
Vacuum edges of carpets and wood floors
Mop hard surface floors
Wipe down doors and door frames
Wipe down trim and molding around doors and windows
Wipe down banister and railing
Cleaning the inside of all reachable windows and window tracks
Tailored Home Solutions offers the best apartment cleaning services in Cincinnati, OH - Guaranteed!
We know that small spaces seem to get messier, faster than a large one. That makes keeping your apartment or condo clean a real challenge. But, that's why we're here! We offer great apartment cleaning services that are designed to get your apartment clean and keep it that way on a weekly, biweekly, or monthly basis.
Apartment or condo turnover cleaning.
If you are a property manager in Cincinnati, we are your go-to turnover cleaning specialists! We have a lot of experience and expertise in efficiently cleaning rental properties. Give us a call and get a quick estimate!
Are You Ready For a Spotless House?
Request your free quote now and come home to "spotless" tomorrow!